MP online Portal: Madhya Pradesh is a very big state of India. Madhya Pradesh is the second largest Indian state by area and the fifth largest state with a population of over 75 million. At present the Chief Minister of this state is Mr. Shivraj Singh Chauhan, who is working day and night for the development of Madhya Pradesh. Madhya Pradesh government starts new schemes for the interests of the people of the state. This includes schemes like Samagra ID, MP e District, MP Bhulekh, MP Khasra Khatoni and MP e Uparjan.
In Madhya Pradesh, citizens can do all their online work through MP Online Portal. In this series, today through this article of government scheme, we will give you detailed information about mponline login, MP online registration and MP Online KIOSK etc.
MP online Portal 2023 (Highlights)
| Name of Portal | MP online Portal |
| --- | --- |
| Category | Government Scheme |
| Launched Date | in the year 2006 |
| Beneficiary | Citizens of the State |
| Objective | Providing various facilities to the citizens of the state through a single portal |
| Location | Madhya Pradesh state |
| Apply Mode | Online |
| Official Website | mponline.gov.in |
What is MP Online?
Madhya Pradesh government has made many of its functions online (MPOnline) on the lines of Digital India. In such a situation, people living in Madhya Pradesh can now apply for any important work through the MP online portal sitting at home. Apart from this, a dedicated portal has also been created for this, named MP Online.
mponline portal is an online portal that provides various government services through a web portal. Various services like government jobs, result, admit card, counseling and various citizen services are provided through mp online portal. The main objective of MP Online Portal is to give priority to e-governance.
How to do MP Online Registration?
For mponline registration, first of all go to the official website – mponline.gov.in, or visit the link of the official website given below.
After going to the registration link, enter all the required information on the new page and click on the "Register" option. In this way you will be registered on mp.online portal.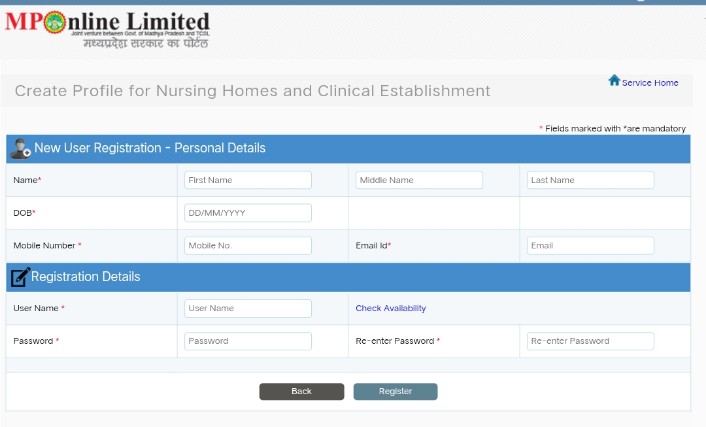 How to do MP Online Login?
To login to mponline portal, first go to the official website and click on the "Login" option. Regarding this, the login tab will open in front of you, fill the necessary information in it and login to Mponline.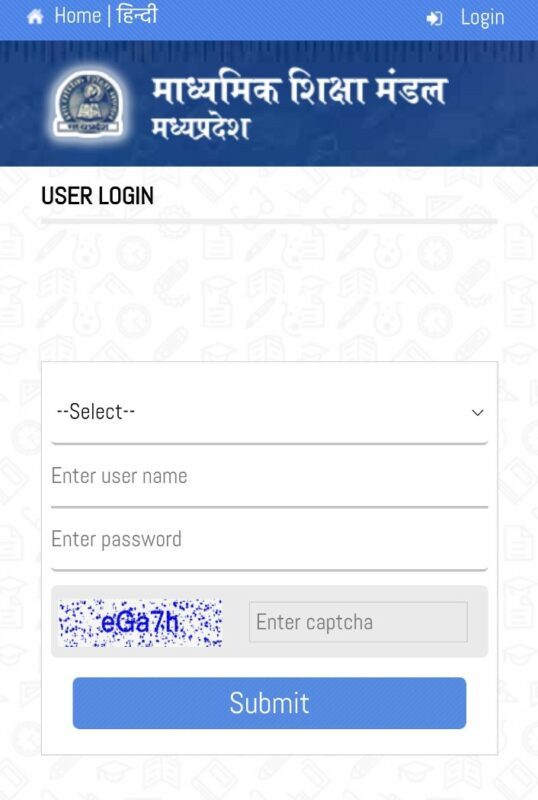 MP Online Job/Naukari Portal
Madhya Pradesh government publishes information on platforms like MP Online Job Portal, MPPEB Vyapam for various government jobs for 12th pass and graduate. MP Online Portal is one of them where you can get the recruitment list for latest MP Govt Jobs. Apart from this, other information like MP Latest Jobs, Admit Cards and Results are also listed on the MP Online Naukri portal.
What is MPPEB and MP Online Vyapam?
MPPEB is the short name of Madhya Pradesh Professional Examination Board. Earlier known as MP VYAPAM, it is another web portal of MP government to publish government jobs. Here Patwari, Labor Inspector, MP SI, Constable and other various government jobs are published in this portal.
Also result, admit card and other information about the examination are also published in this portal. Here candidates can register themselves in MP Online and apply for various state government recruitments etc. And can do MP Online Result, MP online Admit Card, M.P.Online Counseling etc.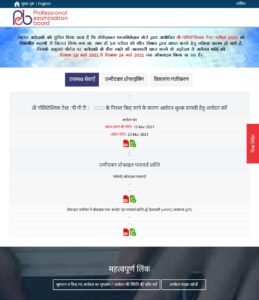 Information about MP Online Services
Apart from government jobs, there are various services provided by MP Online portal. Like university services, bill payment, reservation, religious services, municipality services etc. Due to these services almost all the students and working people use this m.p.online portal for online services. Below is a list of some important services offered through MPOnline portal.
National Park (Online ticket booking for entry into the National Park)
Professional Examination Board (Online Application Form for Entrance and Recruitment Examination)
online school management system
Institute Student Management System (Online Services) Institute Student Management System (ISMS)
MP. Tiger (donation)
Eco Tourism (Ticket Booking for Jungle Camp) etc.
How to Print the Application? Reprint
First of all the applicant has to go to Madhya Pradesh Online Limited portal.
On the home page of the portal, select the Kiosk/Application option in the menu bar and select the "Print Application" option below it.
Now a new page will open, here you will have to enter "Application number" and click on submit button.
In this way you can re-print the application.
Information about MP Online KIOSK
Madhya Pradesh state government in collaboration with IT consultancy firm TCS (Tata Consultancy Services) has launched MP Online Portal. MP Online is providing its services online to the citizens through more than 28000 kiosks/CSCs in more than 350 tehsils of all 51 districts of Madhya Pradesh.
Madhya Pradesh State Government is inviting online applications for allotment of "KIOSK". If you also want to start your own "MP Online Kiosk" then you will have to go to MP Online Portal and register yourself. After registration, if you are found eligible, then after verification of all the details, you will be allotted a "Kiosk" and through this you can start your own employment and earn your living.
Things Required for MP Online KIOSK
Following are the things required for MP Online KIOSK –
The age of the applicant applying for this must be at least 18 years, and the applicant must have at least passed high school.
The applicant must have Aadhaar card, PAN card, bank account number, registration certificate of establishment of shop, email ID etc.
Along with this, mobile number, shop documents, electricity bill of the shop are also necessary.
MP Online KIOSK Registration Fee
Applicants wishing to set up a Kiosk have to pay the registration fee online after filling the application form. Registration fee in urban area is Rs 3000/-. (Tax extra) and for rural areas this fee is Rs 1000/-. (Tax extra) has to be paid online.
It is also worth noting that after payment, the amount of registration fee will not be refunded under any circumstances. For more information about MP Kiosk, you can visit the official website (MP Online). Its official website is – https://www.mponline.gov.in/portal/.
Hope you liked the information given by us about MP online portal. For more information please visit the "Official Website".
MP Online Limited Portal Helpline Number
For any problem related to mponline portal, you can contact on the number given below or by email. The facility of MP online customer care number will be available only from 8:30 AM – 07:30 PM.
| Helpline | Number |
| --- | --- |
| Customer Care (8:30 AM – 07:30 PM) | 0755-6720200 |
| MPOnline Office Telephone Number: | 0755 6720222 |
| For kiosk related information | 0755-6644830-832 |
| | |
| --- | --- |
| Directorate of Technical Education, M.P. | 0755-6720205 |
| Higher Education Department Madhya Pradesh | 0755-6720201 |
| Medical Education Department Madhya Pradesh | 0755 6720204 |
| AYUSH Department Madhya Pradesh | 0755-6720206 |
Some Important Links
Some Important Links